Open a Bank Account in Estonia
A bank account in Estonia is beneficial because Estonia is a member of the European Union and is not blacklisted by any country in the world.
All banks in Estonia provide customers with a comprehensive service, secure Internet banking and multi-currency accounts. The bank's employees communicate in Russian.
Currency control easily skips payments from Russia and Ukraine and other countries of the world.
The leading banks of the country are: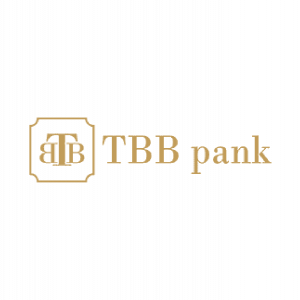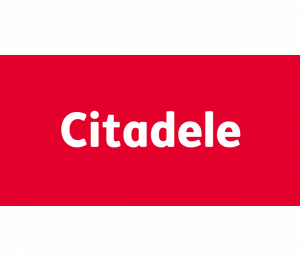 If you want to open an account in Estonia, then you need to know some subtleties. In particular, the specifics of the work of Estonian banks for non-residents. The requirements and requested documents from Estonian banks are very similar today.
But, depending on which country the client is a resident of, the attitude and willingness to cooperate may vary.
The policy on opening an account in Estonia for a non-resident, each bank will have its own. Especially if the client is a non-resident (the company is Estonian, but the founder and board member wishing to open an account are non-residents of Estonia), then the main requirement of banks in this case is that the company's activities should be connected with Estonia.
In the present tense, at the time of contacting the bank, and not in the future. It's not about renting a virtual office and a legal address. It is important to be fully economically and physically present in the country.
Banks also refuse to open an account in Estonia if there is an offshore company in the structure of the owners of the Estonian business.
What is considered a clear connection with Estonia of a company headed by a non-resident owner?
Partners in Estonia (suppliers of goods/services, clients);
Turnover in Estonia (as a consequence of the presence of VAT (VAT) numbers in Estonia);
Payment of taxes in Estonia (salary, VAT, payment of dividends);
Residence permit in Estonia, at least from a member of the Management Board of the company;
Local contractual Estonian employees;
Rent a real office in Estonia;
Warehouse rental in Estonia;
Startup visa and project approval by the startup committee (mainly applies to IT companies);
The presence of a "live" company website (preferably adapted "for Estonia");
Logistics of goods through Estonia.
All these requirements are key to opening an account in Estonia. However, none of them will give 100% guarantees of opening a bank account. The bank always has the last word. It is quite possible that you will receive a refusal, even if all of the above conditions are met. A personal visit of a member of the company's management board to an Estonian bank may be required.
Practice shows that Estonian banks carefully consider any company with foreign residents in its structure. The decision to open an account in Estonia for a non-resident is made after analyzing the information provided.
Stages
Choosing a bank in Estonia
Preparation of documents
Application submission
Passing verification
Getting access and details
Why is It Recommended to Open an Account in an Estonian Bank
Opening an account in an Estonian bank is beneficial for a number of reasons:
relatively small service rates;
it is possible to open multi-currency accounts;
clients' assets are protected by the European Deposit Guarantee Fund;
the staff at many banks speaks Russian fluently.
If a businessman opens an account in an Estonian bank, it can be managed without visiting the country — via Internet banking.
Remote banking has a wide range of advantages for the client:
you can manage your account and use financial services 24 hours a day, 7 days a week, from anywhere in the world;
registration of loans, deposits, bank cards;
various banking products and services are available — money transfers, payments, information support, receipt of an account statement and much more.
How to open a bank account in Estonia for a non-resident
The fee for opening an account in Estonia depends not only on the decision of the bank, but also on the company for which the businessman needs to open a bank account. If we take the example of Swedbank, resident legal entities can open an account in Estonia through this bank for free, but for non-resident companies the cost of the service increases to 400 EUR.
Please note that banks may require a mandatory deposit to a bank account in Estonia. For example, according to TBB Pank tariffs, the cost of opening an account for non-residents is 1200 EUR. The same amount must be deposited immediately after opening an account, since the amount of the mandatory balance for non-resident companies is 1200 EUR.
What documents do I need to open an account with an Estonian bank
Many banks are ready to cooperate with business clients of other countries, but opening an account in a bank of Estonia for a non-resident is quite a difficult task. Businessmen may be required to:
copies of the identity documents of the director, shareholder, beneficiary — passport or ID card;
an extract from the register or a certificate of registration of the company;
minutes of the founders' meeting;
the charter of the company.
The documents listed in the list are the minimum set that a businessman needs to prepare. In most cases, the bank requires a lot of additional documents from non-residents. Entrepreneurs should remember that if the bank decides to refuse to open an account, the commission originally paid for the consideration of the application will not be refunded.
In order not to be refused, we recommend that you entrust the opening of an account in an Estonian bank to our specialists. We will prepare and process the documents, as well as perform all the necessary procedures for opening an account.
Estonian Banks and Cryptocurrency
To date, Estonian banks do not want to cooperate with such companies. This position of banks, in our opinion, will last until standardization and unification of legislation on cryptocurrencies takes place on the territory of all EU countries.
At the moment, it is easier for banks to refuse such a client. To avoid problems with the financial inspection and fines until the "rules of the game" become clear. This position is now almost all banks in the EU. Therefore, payment systems that are ready to work with cryptocurrency are gaining great popularity as a payment instrument.
If you wish to open a business bank account in Estonia, our team here at IB-IA GROUP UAB will be delighted to assist you. We have eight years of experience in helping clients to open bank accounts in Europe. We tap into our vast network of trusted partners in the European financial services industry to offer the most suitable and cost-effective solutions that improve the functioning of the businesses we serve.